When i install VIDA 2014 patch for Super Volvo DiCE blue case unit, the VIDA prompt me error message "tskill.exe is not recognized as an internal or external command or
operable program or batch file",when i click on the VIDA ALL icon, it will open an blank screen. Then it gave me another tskill error "The comment below contains SFX script commands" (see error screen shot)
Solution: If you install VIDA 2014A/2014D patch for Super Volvo Dice or Volvo VIDA DiCE diagnostic scanner, make sure your laptop meet the following requirement:
1. It must be windows 7 professional operating system 2. It need to be Internet Explorer 8 3. Computer memory needs to over 3GRAM 4. C:// must have 40GB space 5. Software must be installed under C:// 6. It must be NTFS format
The best solution is to install our Windows 7 professional operating system, no more installation issue.
Free download Win7 professional 32-bit O/S
http://www.chinaautodiag.com/html/win7-32bit-free-download-19514.html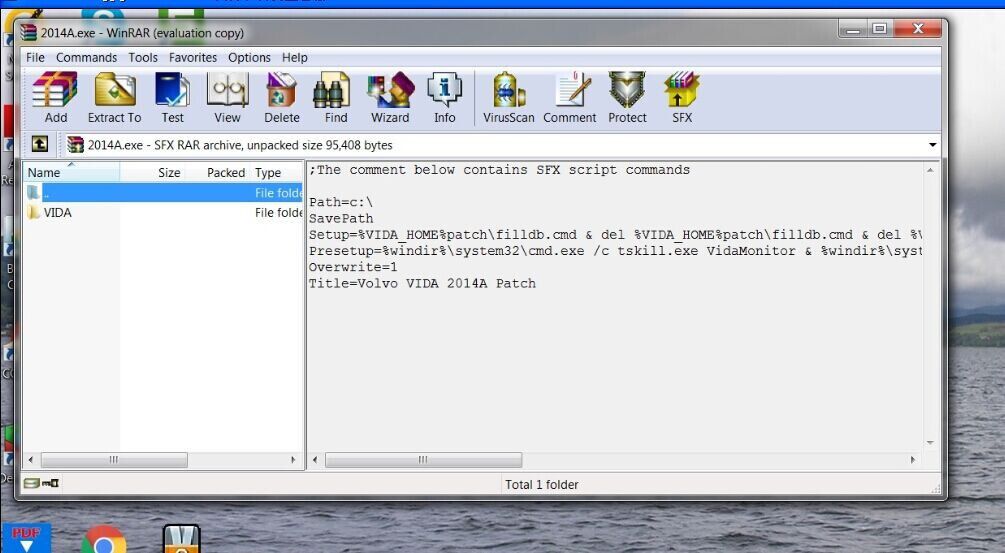 Pour être informé des derniers articles, inscrivez vous :