Problem:
I tried to install SDP3 v2.27 software for Scania VCI2 truck diagnostic interface. But it failed me, sdp3 2.27 displayed error message "
Esta version del SDP3 ya no es valida. Instale la ultima version del SDP3" (This version of SDP3 is no longer valid. Install the latest version of SDP3)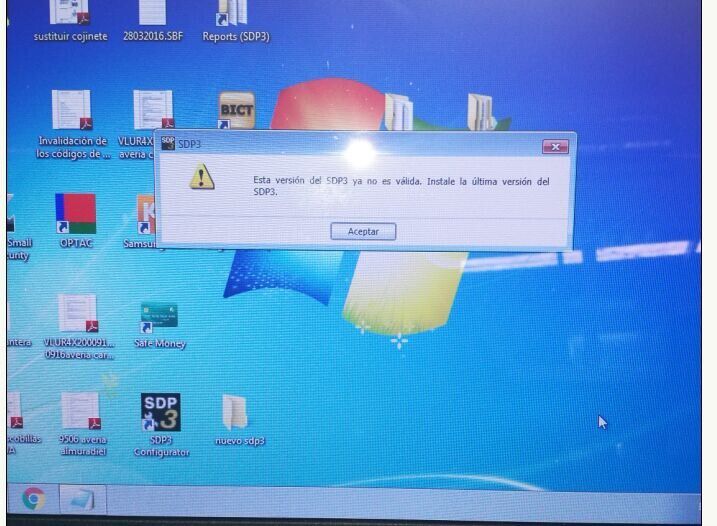 Error causes:
1. Please do not connect to Internet when install Scania SDP3 software.
2. Follow our video installation guide, do not forget to install the patch.
https://www.youtube.com/watch?v=x_amnrAa9Lw
3. If still fail to make it work, please contact obdii365.com customer service to send you free Windows 7 operating system to install.
Pour être informé des derniers articles, inscrivez vous :